Booking a table in advance is a good idea because it ensures convenience, better service, and peace of mind, especially during peak hours or for special occasions.
Please be aware table bookings have a 90 min limit.
Absolute Cravings
Online booking's
Health food made in-store
Fresh Juices
Healthy Smoothies
Takeaway available
Absolute Cravings Cafe Townsville
Delicious and Nutritious Food Options
At Absolute Cravings, we believe that healthy food should be delicious and satisfying. That's why our menu is designed to offer a range of wholesome and tasty dishes that cater to all cravings. Whether you're in search of a refreshing smoothie, a nutritious salad, a hearty meal, or a satisfying snack, you're guaranteed to find something that suits your taste at Absolute Cravings. We also offer a variety of coffee drinks to complement your meal, whether you prefer an iced latte or a hot cappuccino.
Welcoming Atmosphere and Pet-Friendly Policy
We take pride in our welcoming atmosphere, which creates a supportive environment for customers to enjoy their food and make healthier choices. Additionally, our pet-friendly policy allows customers to bring their furry friends and enjoy their meals together. This feature adds to the welcoming atmosphere and encourages customers to relax and enjoy their dining experience.
Convenient Food Delivery Service
We understand that some customers may not have the time or ability to visit our cafe physically, which is why we provide a food delivery service. This service ensures that customers can still enjoy the delicious and nutritious food from Absolute Cravings without leaving their homes or offices. Simply place your order online or by phone, and we'll bring your meal to you.
Located Next to Palmetum Gardens
Our cafe is located at the entrance to the picturesque Palmetum Gardens, making it the perfect place to nourish both your body and mind. Whether you're taking a leisurely stroll through the gardens or looking for a healthy meal after a workout, Absolute Cravings is the perfect destination. Our location also makes us a great spot for a coffee break or a healthy snack while exploring the gardens.
Visit Absolute Cravings Today
Overall, we are proud to offer a unique experience that combines health, convenience, and comfort. Visit us in Townsville today, and don't forget to bring your furry friend along for a pet-friendly dining experience!
CAFE HOURS
Monday to Sunday – 8am to 3pm
(kitchen closes @ 2:00pm)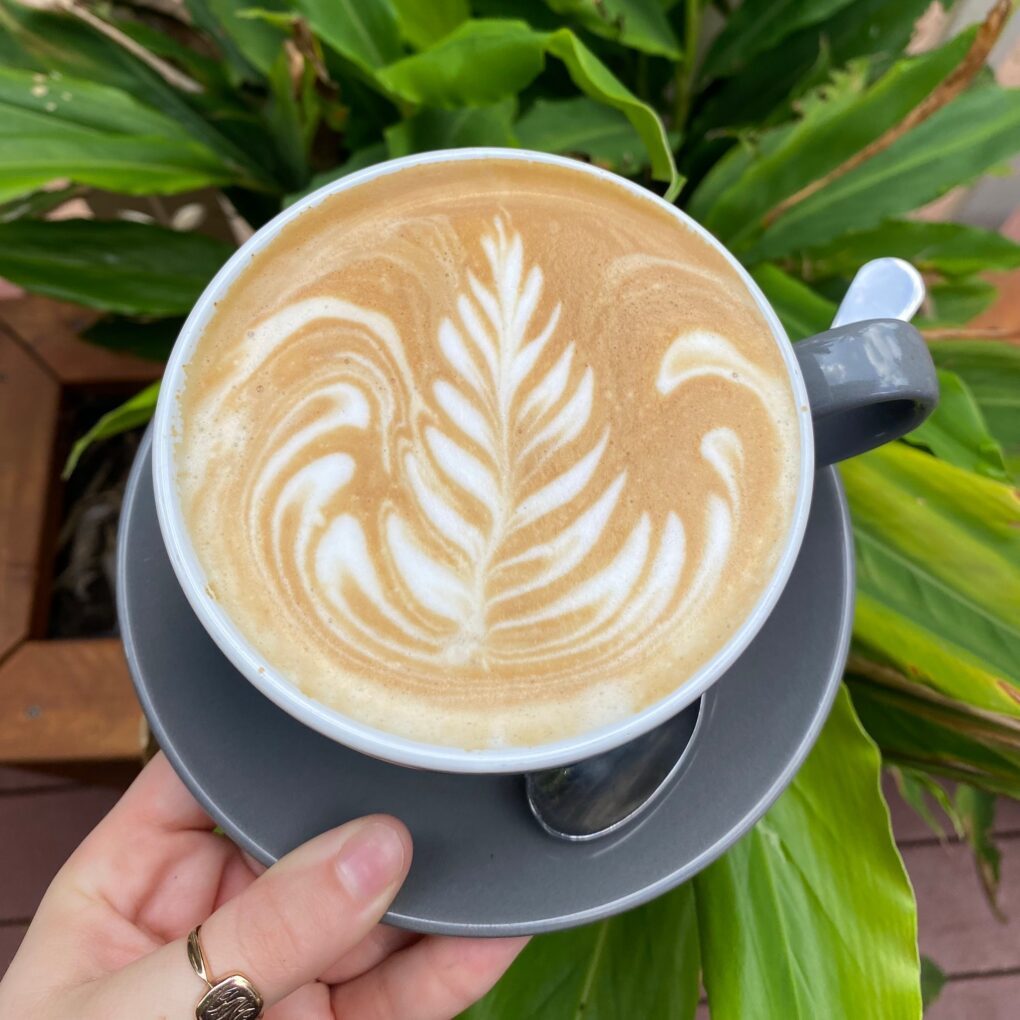 Dine In Weekday
Our weekday menu is available Tuesday through Friday with Breakfast 8am to 11am and Lunch from 11am to 2pm. We offer a variety of delicious options all made with fresh ingredients. Our menu also includes vegetarian and gluten-free options to cater to a range of dietary preferences
Dine In Weekend
With fresh, wholesome options our  menu will tantalise the tastebuds, The Cafe's dine in menu is available Saturday and Sunday 8am to 2pm
Are you tired of standing in long lines at cafes and restaurants just to place an order? Absolute Cravings Cafe Townsville has a solution for you with their innovative MRYUMs ordering app. Customers can now
Read More »